Commercial Flooring
Serving businesses in Atlanta for almost 40 years!
When it comes to commercial flooring services, you need to make sure that you have selected the right product and options for the right use. Commercial vinyl, commercial tile, commercial laminate, and many more commercial flooring products are available. Northside Floors has been working with businesses all over the metro Atlanta area and performing flooring installations for over 36 years.
With our experience and knowledge, we can help you find the perfect commercial flooring coverings for your high traffic, highly used areas of your business.  Whether you need an attractive laminate flooring solution in your front lobby, vinyl flooring for your back areas, or an epoxy flooring solution for your work areas, Northside Floors Atlanta is here and able to help you all the way through your project from making the first decision to installation and aftercare.
Commercial-grade tile, commercial-grade laminate, commercial-grade hardwood, and commercial-grade engineered flooring are some of the types of Atlanta commercial flooring that Northside Floors can offer you.  All of our commercial floorings is designed to withstand the high traffic and abuse they will endure.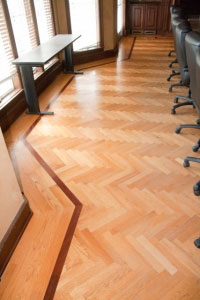 Our team of seasoned, flooring specialists will provide you and your business with a wide selection of the highest quality commercial-grade flooring, commercial-grade carpet, commercial-grade tile, commercial-grade laminate or engineered and commercial-grade vinyl flooring… artisan-quality workmanship… and a level of service and follow-up uncommon in today's marketplace. Commercial flooring in Atlanta service requires special preparation and flooring solutions.  You may prefer an epoxy flooring solution, commercial grade vinyl might be the best answer for you, or you need someone to help you make the right decision for your type of business and the traffic your flooring will endure. Northside Floors has over three decades of experience and can help you make the right commercial flooring choice for your business.
Give us a call at 770-428-1725 or fill out our short contact form and someone will be reaching out to you very quickly.  We offer free estimates and will help you make the right decision for your commercial flooring Atlanta needs.