Our Partners
Check out some the partners we work with.

Dream Weaver is committed to providing our customers with first-class products with exceptional value. All carpets by Dream Weaver feature PureColor™ solution dyed polyester fiber. PureColor™ polyester is one of the most innovative and sought after fiber systems on the market today. It features superior stain and fade resistance, is impervious to harsh chemicals— including household bleach—and has a soft and luxurious feel that you and your family will love. PureColor™ products carry a limited lifetime stain warranty.
All Dream Weaver products also feature SoilShield™, which helps block soil from adhering to the fibers of your carpet. This keeps your carpet looking like new, longer
DreamWeaver is Engineered Floors residential flooring brand, serving our retailers and their customers with beautiful soft and hard surfaces featuring exceptional warranties.

Shaw got its start in 1946 as Star Dye Company, a small business that dyed tufted scatter rugs. The events that transformed the company into the world's largest carpet manufacturer are too numerous to write or even fully know. But the philosophy guiding those events meeting customers, determine their needs, and supplying those needs hasn't changed much through the years.
In 1958, with $300,000 in sales, the company expanded dramatically and soon started finishing carpet as Star Finishing Company.
In 1967, a holding company was formed to acquire Philadelphia Carpet Company, founded in 1846. The holding company added Star Finishing to the fold one year later, marking the company's first move into carpet manufacturing.
Continually differentiating its service and adding value for customers motivated every major move in the company's development.
Ever since we rolled out the first Mohawk carpets in 1878, we've built quality into every flooring product we make. Today, we continue that tradition with revolutionary product innovation, award-winning design and a talented team dedicated to outstanding service. We're proud to assemble 100% of our carpet products in the United States and lead the industry as a trusted brand in flooring.
We take leadership seriously: Mohawk invests heavily in environmentally responsible practices, from developing renewably sourced products to keeping our facilities and delivery systems streamlined and efficient. We're dedicated to running our business in the best way we can and making a positive impact in our communities, so you know your Mohawk flooring is an excellent choice for you and the planet.
It's all part of our mission to create innovative products that make life better and bring you the best floor possible.

Over the last 15 years, Muchsee Wood Inc. a USA registered corporation has evolved as a major supplier to the North America flooring market. Its roots are linked to the company with the same name registered in China and owned by the family. MUCHSEE Wood (Chuzhou) Co., Ltd was established in 2005, located in Chuzhou City which is the core city of Yangtze River Delta of China. Our operation in North America is customer-centered with a service model that is "ready to ship" supported by a significant investment in inventory. We keep about 10 million square feet of innovative floors in our three warehouses in North Georgia with a constant flow of containers from our sister company in China plus other strategic locations in the Pacific rim.
MUCHSEE flooring has forward-looking technology, exquisite workmanship, extreme environmental protection standards as denoted by the very stringent certification curriculum and best of class customer-service record. With a firm belief in protecting our earth and reducing environmental pressures, MUCHSEE 's corporate values include a passion for protecting the environment for the generations to come.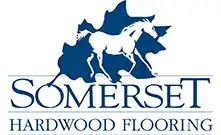 For more than a century, AHF Products' brands have been known in America as leaders in hardwood flooring solutions for residential customers. Our trusted, nationally recognized brands include solid and engineered hardwood flooring, wood-look luxury vinyl flooring, and next-generation flooring solutions. We also service a wide range of commercial customers with quality flooring from small businesses to large national retailers.
No matter the size of the project, customers and partners can count on our superior craftsmanship and excellent customer service. Our hardwood flooring manufacturing process provides the stunning, on-trend looks desired in every home or business. Some of our brands have been in American homes since the late 1800s. But even though our brands are built on traditional values, we focus on innovation and award-winning designs that bring new solutions across all hard surface flooring markets.

Mullican Hardwood Flooring
Mullican Flooring was founded in 1985 along the banks of the Greenbrier River in Ronceverte, WV. Bill Mullican, a Lumberman by trade, produced beautifully crafted hardwood floors from prime local timber. His reputation for creating the highest quality floors quickly spread, establishing Mullican Flooring as the premier brand of hardwood flooring. That tradition of legendary craftsmanship continues today.

With over a century of experience in hard surface solutions, we have a long history of success in surpassing expectations as a valued partner for our products and superior customer service and sales support. With this assurance, you can count on us for effective flooring solutions and a winning competitive advantage.
AHF Products manufactures beautiful, durable hard surface flooring for the consumer and commercial markets in a range of textures, styles and designs to fit the needs of the American homeowner and business owner. 100% of the solid wood products are made in the USA with premium American hardwood including red and white oak, hickory, maple and walnut. 70% of the total volume in the U.S. is domestically produced or sourced products, which include solid wood flooring, engineered wood flooring, rigid core (SPC) vinyl flooring, and laminate.